The Egyptian firm settled a dispute for Orange while its practice head picked up a prize for his advocacy skills
| | |
| --- | --- |
| People in Who's Who Legal | 1 |
| Pending cases as counsel | 33 |
| Value of pending counsel work | US$7.38 billion |
| Treaty cases | 4 |
| Current arbitrator appointments | 20 (of which 8 are as sole or chair) |
| Lawyers sitting as arbitrator | 1 |
Founded in 2009, this Cairo-based firm's international arbitration practice works on oil and gas, telecoms, finance and banking and IT disputes.
The practice is headed by partners Mohamed S Abdel Wahab and Ingy Badawy. As an Egyptian firm, naturally much of its work involves disputes at the Cairo Regional Centre for International Commercial Arbitration (CRCICA). But it also has a number of SIAC, ICC and ad hoc cases on its books and has done work at ICSID.
Abdel Wahab, who also heads the firm's project management practice, has the biggest international profile of the group for arbitration. He is a member of the CIETAC panel of arbitrators and the LCIA Board and a vocal proponent of the use of arbitration for resolving Islamic finance disputes.
Who uses it?
Clients include Cemex, Bechtel, Crédit Agricole, Dragon Oil, Philip Morris International, British American Tobacco, Orange, Total, Egyptian General Petroleum Company, Alghanim Industries, Arab African International Bank and APM Terminals.
Track record
In 2016, Zulficar and Clifford Chance helped Bawabet Al Kuwait Holding Company – part of the business empire of Kuwait's wealthy Al-Kharafi family – settle a five-year-old ICSID claim against Egypt. The claim, worth more than US$400 million, concerned gas pricing and tax measures that affected a petrochemicals investment. The terms of the settlement weren't disclosed.
The firm has had a number of successes for Egyptian General Petroleum Company (EGPC). In one London-seated case, the client only got the firm involved 18 months into the proceedings, having failed to retain external counsel before that point. Zulficar nevertheless turned things around and won an award with costs in EGPC's favour.
It also helped EGPC settle a US$200 million claim brought by Egyptian oil company PICO, shortly after filing a statement of defence.
The firm acted for an Egyptian developer, SODIC, in a US$1.6 billion dispute with Lebanese developer Solidere; a favourable decision on jurisdiction was delivered in 2013, which led to the dispute being settled the following year.
It defended a subsidiary of Orascom in a US$390 million gas pricing dispute with two Egyptian state companies, EGAS and Gasco, at the Cairo Centre. Another result was making sure Arab African International Bank was excluded from a US$62 million banking claim by Kuwaiti investment company Osoul Holding Group.
In the Egyptian courts, the firm helped the production company of Egyptian satirist Bassem Youssef overturn a US$14 million award in favour of Cairo TV network CBC.
Recent events
In November 2017, the firm helped mobile operator Orange Egypt (formerly Mobinil) settle an eight-year Cairo Centre arbitration with an Egyptian state-owned telecoms company over interconnection fees. At the time of the settlement, the tribunal had already upheld Orange's claim in principle and dismissed a US$1.8 billion counterclaim by the state entity, but had yet to reach a final award on damages.
The firm represented Suez Canal Containers Terminal in a US$100 million ICC claim against China Harbour and Engineering Company over the construction of a marine jetty and terminal. The case was terminated in late 2016 after the respondent settled the claims.
The firm defended the same client in a US$15 million Cairo Centre arbitration with Sahara Building Systems, winning an award on jurisdiction in June 2017 that declined jurisdiction.
It helped energy group TAQA Arabia obtain a favourable award in 2016 against cement manufacturer South Valley concerning a power station, and then enforced the award in Egypt. An appeal court rejected South Valley's bid to annul the award in June 2017.
The firm is representing advertising agency Promomedia in a US$23 million Cairco Centre dispute with Egyptian newspaper group Al Masry Al Youm over media advertisements, which has given rise to Egyptian court proceedings.
Abdel Wahab attended a gala dinner in Zurich where he received the Swiss Arbitration Association's biennial prize for advocacy in international commercial arbitration. He is the first practitioner from Africa to receive the award.
Client comment
TAQA Arabia says the firm's "distinguished" performance was evident at all phases of the dispute. Abdel Wahab demonstrated "professionalism, sharpness, hands-on knowledge, strategic thinking and unparalleled expertise".
Orange Egypt's legal director Ayman Essam says Zulficar is "one of the best firms we have dealt with worldwide", praising its management of expectations, responsiveness and industry knowledge. Abdel Wahab's methodology and construction of arguments was "truly remarkable", the client adds.
Orascom's contracts and claims director Engy Serag praises the firm's "swift action" in responding to inquiries and its "credible and knowledgeable" answers. Abdel Wahab displays "profound expertise," he says.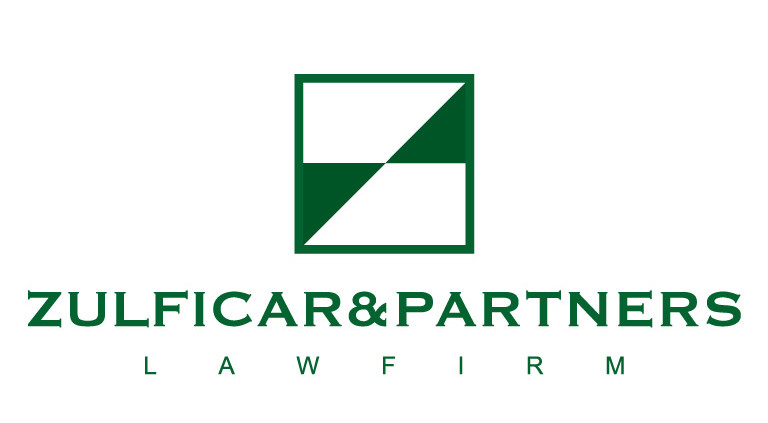 Our solid and world-class arbitration practice is founded on a combination of knowledge, expertise, creativity, and strategic dispute management. We pride ourselves as market pioneers in the world of arbitration, where we regularly prosecute cases under major institutional rules and in ad-hoc proceedings. The Firm's Arbitration Group is successfully able to conduct international arbitral proceedings in diverse jurisdictions, under various laws, and in different languages with highest standards of efficiency and professionalism.
The Firm's Arbitration Group is well positioned and recognized for successfully prosecuting high value and highly complex arbitral proceedings with an exceptional track record of excellence. Amongst its most recent case load are commercial and investment disputes pertaining to telecommunications, power and infrastructure, construction, oil & gas (including gas pricing disputes), hotel management, sale of goods, financial services, real estate development, maritime and transport, commercial representation, and joint ventures.
With a proven track record of success and owing to its unique standing in the region, we are increasingly instructed to represent investors and governmental entities in arbitral proceedings spanning the business and investment spectra under major institutional rules including the CRCICA, ICC, ICSID, LCIA, SIAC, etc., and in the context of ad hoc proceedings governed by the UNCITRAL rules, the English Arbitration Act, the Egyptian Arbitration Law, etc.
The Firm's Arbitration Group is headed by Prof. Dr. Mohamed S. Abdel Wahab who, in addition to being a Founding Partner of the Firm, is recognized as a world-class leading arbitration practitioner, who regularly features in international arbitration proceedings as arbitrator, counsel or expert. The Arbitration Group also includes more than 20 highly talented associates who specialize in prosecuting arbitral proceedings across the investment and commercial spectra.
Growing at an accelerated pace, the Firm has already established itself as a market leader and precedent maker, where it is regularly ranked as the top tier practice in notable directories including: Chambers & Partners, Global Arbitration Review (GAR), Legal 500, IFLR and IFLR 1000. Since 2015, the Firm is the only Egyptian firm featuring amongst the GAR 100 Guide to leading international arbitration firms.
In 2017, the Firm was awarded the Global Arbitration Review "Mediterranean or North African international arbitration practice that impressed in the past year" at the GAR Ceremony held on 29 March 2017.
In 2017, Prof. Dr. Abdel Wahab has been selected to feature in Who's Who Legal Thought Leaders: International Arbitration (2017-2018), and the GAR Global Guide for Future Leaders in International Arbitration (2017 - 2018).
Prof. Dr. Abdel Wahab features in AFRICA's 100 list of leading African arbitration practitioners by I-ARB (Africa) and was selected by Africa Arbitration as the African Personality of the Month (June 2018). Prof. Dr. Abdel Wahab received the 2018 ASA International Arbitration Advocacy Prize and was voted the Legal Practitioner of 2017 by the LAW Magazine.
In 2018, Mrs. Mona Zulficar, Founding Partner & Chair Person of Zulficar & Partners law firm, was recognized by IFLR Middle East Awards 2018 for the "Life Time Achievement Award" for her exceptional and tireless efforts of influential and innovative work in the corporate finance and regulatory practices, as well as impressive achievements in other fields.  The award marks Zulficar & Partners as not only the first Egyptian to receive the award, but also the first woman globally.
Find out more, please visit www.zulficarpartners.com