Acted in one of the Swiss Chambers' biggest cases
| | |
| --- | --- |
| People in Who's Who Legal | 1 |
| Pending cases as counsel | 25 |
| Value of pending counsel work | US$4.2 billion+ |
| Treaty cases | 1 |
| Current arbitrator appointments | 19 (of which 11 are as sole or chair) |
| Lawyers sitting as arbitrator | 6 |
Though the firm dates back 100 years, Pestalozzi's arbitration practice was established just over 25 years ago, flourishing under the care of respected arbitrator Pierre Karrer.
He left the firm some years ago to establish his own boutique but the team has continued to boast one of the largest arbitration practices in Switzerland, with as many as 12 partners and of counsel regarded as highly literate in the area. It has offices in Zurich, Geneva and Brussels.
Several members of the team sit regularly as arbitrators, particularly Laurent Killias, Thomas Rohner and Michael Kramer, the Zurich-based chair of the firm and a leading figure in the team. Kramer is a member of the Arbitration Court of the Swiss Chambers' Arbitration Institute.
Another name to know is Christophe Emonet, the Geneva-based head of litigation and arbitration.
In 2015, two other partners joined in Geneva from Python & Peter – Thomas Legler and Beat Mumenthaler.
The firm has a long standing relationship with Glencore, which often uses it for disputes work. Other clients include Johnson & Johnson, insurer Swiss Life, retail group Coop Cooperative, German engineering group Bosch, as well as various Swiss and international financial institutions.
It also acted for the claimant in one of the largest cases before the Swiss Chambers Arbitration Institute, worth more than US$1.5 billion.
Few of the firm's cases end up in the public domain and when they do, it's often through the filter of anonymised Swiss court judgments.
Recent events
The firm has paired up with White & Case to represent Siam Sempermed, an Austrian-Thai producer of latex medical gloves, in one of three ICC arbitrations brought by the Austrian partner in the joint venture, Semperit.
In another case, it won a landmark judgment from the Swiss Federal Supreme Court in April 2016 – the first time the court has set aside two awards in the same dispute. The arbitrators' first award was already annulled in 2014, but their second award had ignored the court's guidance and merely affirmed the findings of their first award.
In another Swiss court action, it helped a unit of Bosch successfully defend an ICC award in a dispute with Italian engineering firm Piacentini over liability for a ship-lift accident at the port of Livorno.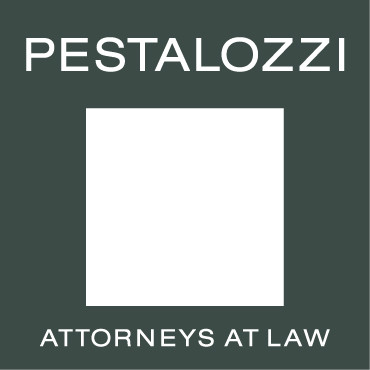 Pestalozzi supports its international and domestic clients from its offices in Zurich and Geneva regarding all aspects of Swiss law. With the extensive experience and the strong commitment of its staff, the firm helps its clients achieve their goals quickly and efficiently. Pestalozzi's roots go back to 1911; of the major Swiss law firms, Pestalozzi has the longest tradition.
Pestalozzi's Litigation & Arbitration practice group offers a full range of dispute resolution services for all businesses and industries and covers all aspects of litigation, arbitration, and mediation.
The Litigation & Arbitration practice group has a long-standing reputation for excellence in advising and representing clients in complex national and international commercial disputes before state courts and arbitral tribunals. In addition to acting in commercial disputes, the Litigation & Arbitration practice group is well known for its expertise in insolvency matters, asset tracing, and international judicial assistance in civil and criminal matters as well as matters involving white-collar crimes. The large size of the Litigation & Arbitration practice group and the profound expertise of its individual members allow the firm to provide each of its clients the best team for its needs.
Members of the group also frequently serve as arbitrators and mediators in ad hoc and institutional arbitrations. Further, they regularly lecture on dispute resolution issues before practitioners and academics and publish in their areas of expertise.