The Miami boutique formerly known as Gomm & Smith rebrands after a partner hire
| | |
| --- | --- |
| Pending cases as counsel | 14 |
| Value of pending counsel work | US$5.5 billion |
| Treaty cases | 11 |
| Current arbitrator appointments | 33 (of which 20 are as sole or chair) |
| Lawyers sitting as arbitrator | 4 |
GST was set up in 2009, when Florida-based lawyer Quinn Smith joined forces with Brazilian practitioner Mauricio Gomm Santos – then a consultant at US firm Buchanan Ingersoll & Rooney and law professor at the University of Miami.
Starting life as Smith International Legal Services, the firm wanted to carve a niche as an adviser to Brazilian individuals and businesses expanding internationally, as well as US companies doing business in Latin America. Its early work saw it involved in an ICC dispute and litigation between the United States' Bechtel and a Brazilian state power company.
The practice really began to take off in 2012 with the arrival of of counsel Diego Gosis, an Argentine lawyer who has acted as external counsel to his government in more than 20 investment arbitrations since 2006. Gosis also sits as arbitrator and retains a separate of counsel role with Guglielmino & Asociados, a Buenos Aires firm set up by the former head of the country's ICSID defence team.
In 2013, Gomm Santos became a full partner of the firm, leading to a rebrand as Gomm & Smith. An additional partner came on board in mid-2016 – Ignacio Torterola, the Argentine government's former ICSID liaison officer. That hire has led to the firm's latest rebrand as GST, also giving it a presence in Washington, DC, for the first time.
Torterola spent nine years at Argentina's treasury attorney general's office defending the state against investment treaty claims, and has also worked at Foley Hoag and Brown Rudnick.
Smith, who lectures on arbitration at a Brazilian university, holds roles in various young practitioners' groups at the ICDR and ICC, while Gomm Santos is a founding member and former director of the Brazilian Arbitration Committee and sits on its advisory council.
Network
In addition to its Miami office, the boutique has an address in New York, where Gomm Santos is admitted to practise (he operates as a foreign legal consultant in Florida), and now DC.
Who uses it?
The governments of Bolivia and Venezuela have instructed the firm on a number of treaty-based and commercial matters. In one ICSID matter, the firm was brought in by Bolivia to replace Dechert only five weeks before the final hearing.
Other engagements have come from a sovereign instrumentality of Argentina, several Brazilian manufacturers and families, and an investment bank in Africa. A South American state-owned bank instructed the firm to assist in recouping US$60 million in funds stolen by a bank official.
Track record
GST helped Bolivian state mining entity Empresa Siderúrgica del Mutún overturn a US$22.5 million award in favour of India's Jindal Steel in the Bolivian courts in 2015. A related claim against ESM has been paused while the parties pursue settlement talks.
Working with Guglielmino & Asociados, Gosis helped Venezuela to reduce a US$150 million ICSID claim to an award worth US$34 million. The case was brought by investors in a Caribbean island airport.
For Bolivia, GST managed to reduce a US$285 million ICSID claim by Chilean mining company Quiborax to an award of US$48 million, and persuaded an ad hoc committee to keep a stay of enforcement in place while the state pursues an annulment application.
In their former role as advisers to the Argentine government, Gosis and Torterola had a hand in some landmark wins, including the annulment of awards against the state in the Vivendi I, Enron and CMS cases.
Recent events
Gosis and Smith, working alongside Guglielmino & Asociados, represented Venezuela in an ICSID claim brought by British cattle company Vestey Farms, which ended in an award worth US$100 million against the state.
GST was also retained by a group of US real estate investors to petition a DC court to set aside an investment treaty award that declined jurisdiction over part of their claims against Costa Rica relating to expropriated beachfront properties.
The firm is helping Venezuela to resist enforcement of a US$450 million award in favour of US bottlemaker Owens-Illinois in the US courts, while Gosis is defending Venezuela's ministry of defence in a US$450 million claim by a US shipbuilder that is being heard by a tribunal in Rio de Janeiro.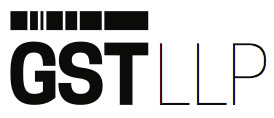 Recently launched in June 2016, GST LLP adds Ignacio Torterola to the team at Gomm & Smith to continue building an international dispute practice that is nimble, efficient, and highly experienced. The firm represents sovereigns and private parties in varied complex matters in different languages and under many arbitration rules. GST LLP is active in both investment and commercial arbitration, and its practitioners act as lead or co-counsel in disputes applying the rules of ICSID, ICSID Additional Facility, ICC, ICDR, UNCITRAL, and other regional institutions' rules. It also handles significant litigations throughout the United States and manages litigation strategy across different countries.
In addition to counsel work, members of the GST LLP team frequently serve as arbitrators, mediators, and conciliators, including both institutional and party appointments by ICC, ICDR, and the PCA.
GST LLP practitioners are active in the development of international arbitration in a variety of ways. Members of the team have served on the Board of Directors of the American Arbitration Association; the ICC's Commission on Arbitration and ADR and its World Business Law Institute; the ICC's Latin American Arbitration Group; and leadership positions with ICDR Y&I and ICC YAF. GST LLP professionals have completed or are finishing advanced degrees in international arbitration from leading institutions, such as Oxford, Queen Mary, Cornell, and others. In addition, Mr. Torterola has extensive experience in the negotiation of treaties and international conventions, having represented Argentina in discussions within UNCTAD, the OECD, UNCITRAL, the WTO, and the ICC.