Montenegro not liable for "francogeddon" response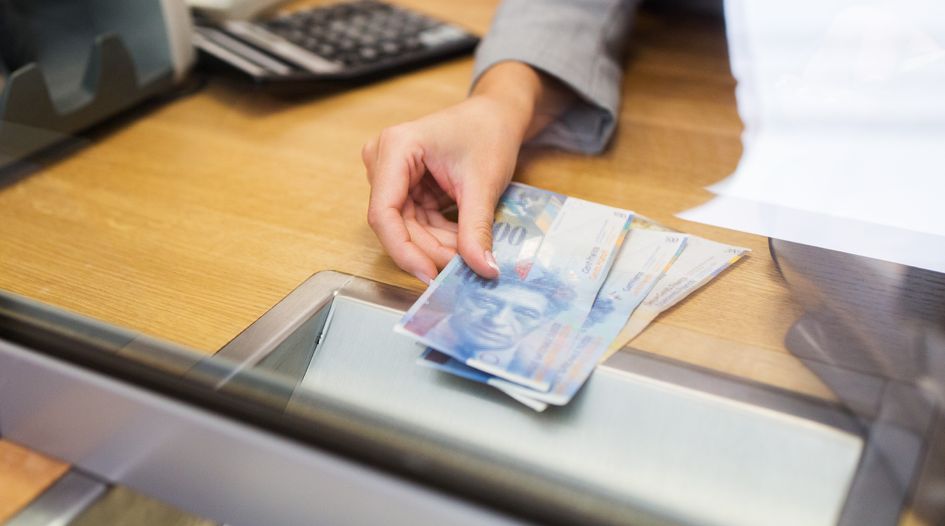 UPDATED: An ICSID tribunal has rejected an Austrian bank's claim against Montenegro over measures adopted in response to "francogeddon" – the fallout from the Swiss central bank's decision to scrap exchange rate controls nearly seven years ago.
In an award* yesterday, a tribunal chaired by Belgium's Bernard Hanotiau and including Pierre-Yves Tschanz of Switzerland and France's Brigitte Stern unanimously rejected Addiko Bank's €8 million claim, finding the state was not liable under the Austria-Yugoslavia bilateral investment treaty.
Montenegro, a successor to the BIT, announced its victory on 26 November.
Addiko was represented by Specht & Partner in Vienna, while the state used Omnia Strategy and Angeline Welsh of Essex Court Chambers in London.
The dispute concerned Montenegro's adoption of legislation in 2015 and 2016 that compelled banks to retroactively convert Swiss franc-denominated loans that they had issued in Montenegro to euros.
The legislation was a response to the Swiss central bank's surprise decision the previous year to scrap an exchange rate control mechanism, which led the value of the Swiss franc to soar against the euro.
Addiko was required to return money to borrowers without calculating a default interest on the converted loans, and reportedly faced €10 million in costs to convert loans that had already been repaid.
Having upheld jurisdiction over the case, the tribunal ordered Addiko to pay 70% of Montenegro's costs for the proceedings, according to the state's counsel.
Omnia Strategy chair Cherie Blair QC says: "The tribunal found that Montenegrin policies were a rational and proportionate response to an extremely serious situation in which many citizens suffered great hardship, including one who tragically lost his life. This award is a welcome reminder to those who criticise the ICSID system that a successful state should also expect to receive a considerable contribution to its costs."
Counsel to Addiko were contacted.
While a number of investment treaty claims were launched over francogeddon measures, this is the first of them known to have reached an award.
Croatia was hit with series of treaty claims in response to similar legislation it adopted in response to the crisis. These include a €150 million ICSID claim lodged by Addiko in 2017, which is pending.
That case is pending before a tribunal chaired by Jean Kalicki of the US and including Guido Santiago Tawil of Argentina and Milos Olik of the Czech Republic. A hearing on jurisdiction and merits took place in March and April this year and an award is awaited.
Addiko is using Wilmer Cutler Pickering Hale and Dorr for that claim, while Croatia is defended by Volterra Fietta.
In February, Croatia announced it had agreed to settle treaty disputes with six other banks over francogeddon legislation. The Austrian arm of Italy's UniCredit, Austrian banks Raiffeisenbank and Erste and Hungary's OTP agreed to drop pending claims, while two Italian and Russian-owned banks agreed not to proceed with threatened claims.
* UPDATE: Excerpts of the Montenegro award were published by ICSID in January 2022
Addiko Bank AG v. Montenegro (ICSID Case No. ARB/17/35)
Tribunal
Bernard Hanotiau (Belgium) (chair)

Pierre-Yves Tschanz (Ireland/Switzerland) (appointed by Addiko Bank)

Brigitte Stern (France) (appointed by Montenegro)
Counsel to Addiko Bank
Leopold Specht, Florian Heindler and Laura Steinberg in Vienna
Counsel to Montenegro
Chair Cherie Blair QC, partners James Palmer and Catriona Paterson, senior associate Ema Vidak Gojkovic*, and associate Pietro Bombonato in London
*Now an independent practitioner at Vidak Arbitration in New York
Angeline Welsh of Essex Court Chambers in London
Addiko Bank AG and Addiko Bank d.d. v Republic of Croatia under the Austria–Croatia BIT, ICSID Case No. ARB/17/37;
Tribunal
Jean Kalicki (US) (chair)

Miloš Olík (Czech Republic) (appointed by Addiko)

Guido Santiago Tawil (Argentina/Portugal) (appointed by Croatia)
Tribunal secretary
Counsel to Addiko
Wilmer Cutler Pickering Hale and Dorr LLP
Partners Franz Schwarz and Gary Born, counsel Daniel Costelloe and Rina See in London; and partner Danielle Morris in Washington, DC
Counsel to Croatia
Office of the Attorney General
Boris Koketi and Marijana Bertović in Zagreb
Partners Robert Volterra and Graham Coop and associates Angela Ha, Zuzana Morhacova, Jehad Mustafa, Govert Coppens, Roberto Lupini, Florentine Vos, Anastasia Choromidou, Tisungane Makato and Charlotte Blondel in London
Expert witnesses
Sir Francis Jacobs QC of Fountain Court Chambers and King's College London (for Addiko)

Paul Craig of 39 Essex Chambers and the University of Oxford (for Croatia)