While still in the early stages of its implementation, China's Belt and Road initiative is transforming Asia. China is currently leading over US$926 billion worth of infrastructure projects under the initiative, with the aim of increasing regional connectivity and stimulating trade. However, experience with investing in emerging markets (which includes the majority of Belt and Road countries) indicates that this acceleration in infrastructure development may result in certain challenges. This chapter identifies some of these challenges – and the types of dispute to which they may give rise – and presents the key attractions of Hong Kong and the Hong Kong International Arbitration Centre (HKIAC) for the conduct of Belt and Road arbitrations.
In the first part of this chapter, we provide an introduction to the Belt and Road initiative for those unfamiliar with its origins and scope. In the second part, we present the key challenges that Belt and Road investors may face during the lifetime of their investment. In the third part, we explore the roles of Hong Kong and HKIAC in the resolution of Belt and Road disputes. Finally, in the last section, we look at how a hypothetical Belt and Road dispute can be resolved under HKIAC's 2013 Administered Arbitration Rules and 2015 Procedures for the Administration of Arbitrations under the UNCITRAL Rules.
Belt and Road: 101
The Belt and Road initiative was launched by President Xi Jinping in late 2013 but is recently making the headlines for its stark contrast to the era of protectionism that US President Donald Trump has sought to establish since his election. From the Davos World Economic Forum 2017 to the 2017 Annual Conference of the Boao Forum for Asia, the initiative is being touted as China's answer to some of the challenges associated with globalisation.
The Belt and Road initiative (or Belt and Road) encapsulates China's ambitious goal of developing two major trade routes connecting Europe, Africa and the Asia-Pacific: the Silk Road Economic Belt (the Belt), an overland trade route that broadly traces China's historic Silk Road through central and west Asia and Europe, and the 21st Century Maritime Silk Road (the Road), a maritime trade route running through South East Asia, Oceania and North Africa. Launched with a view to boosting China's trade links with its ancient trade partners and relieving overcapacity pressures at home, the Belt and Road initiative has encouraged Chinese outbound investment in large-scale energy, rail, road and telecommunications infrastructure projects. With numerous cross-border infrastructure projects already underway, such as the new China-Laos railway,1 official sources report that China has invested more than US$50 billion in Belt and Road economies since 2013.
Most Belt and Road projects are currently being led by large Chinese state-owned entities (SOEs) in partnership with China's policy banks, and with funding from China's Silk Road Fund Co Ltd (SRF). The SRF, an investment fund based in Beijing, was established in December 2014 with a view to supporting economic development and prosperity in the region. The SRF has participated in several large-scale infrastructure projects to date – for example, it joined forces with the China Three Gorges Corporation in 2015 to construct the Karot Hydropower Station in Pakistan, which will deliver clean energy to Pakistan and promote economic development along the China-Pakistan Economic Corridor (CPEC).2 With the aim of contributing to Sino-Russian energy cooperation, the SRF has also acquired stakes in a liquified natural gas project in Russia's Yamal Peninsula3 and in a holding company that operates Russia's largest gas processing business.4
Outbound investment is also expected to receive support from the Asian Infrastructure Investment Bank (AIIB), a multilateral financial institution that was founded to redress the Asia-wide gap in infrastructure funding. Established in 2015 with 57 country signatories, the AIIB recently approved 13 new prospective members, bringing its total approved membership to 70 as at the time of writing. The AIIB has financed numerous Belt and Road projects since its establishment – including the National Motorway M-4 (Shorkot-Khanewal Section) Project in Pakistan,5 a railway system preparation project in Oman6 and a US$260 million power distribution system upgrade and expansion project in Bangladesh7 – and has recently approved US$285 million in loans to finance energy infrastructure projects in Indonesia and Bangladesh.8
To maintain momentum and provide information, China recently launched its 'Belt and Road Portal', an online platform operated by the State Information Centre of China that is dedicated to providing news about China's dealings along the Belt and Road. At the time of writing, the platform is available in Chinese and English, with Russian, French, Arabic and Spanish language versions expected to be published later in the year.
Challenges of investing along the Belt and Road
China is experienced in prompting large-scale outbound investment initiatives in emerging markets. In the 1990s, China turned its attention to developing bilateral trade with Africa as part of its attempts to secure natural resources. Aside from investing in the oil and mineral industries, Chinese companies participated in numerous infrastructure projects in the region.9 However, a combination of political instability and hostility towards foreign investment meant that some China-led projects never took off.10 These challenges provide an important data point that should inform investment in emerging markets.
Investing in emerging markets along the Belt and Road imposes risks, some of which can be fatal to the investment. These include political instability, lack of security, lack of regulation, lack of infrastructure, absence of a fair and impartial legal system, absence of a corporate governance system, and local prejudices that can give rise to a climate of hostility. In fact, China-led investments along the Belt and Road (even if not formally associated with the initiative) have already encountered some difficulties. In 2011, the new Myanmar government suspended a US$3.6 billion Chinese investment in the Myitsone Dam. In 2015, the Sri Lankan government suspended China Communication Construction Company's works on Sri Lanka's US$1.4 billion Colombo Port City project – this project has only recently been resumed. More recently, the Pakistan Navy has had to create a special task force to defend Pakistan's Gwadar port from military insurgencies – Gwadar Port is currently operated by the China Overseas Port Holding Company and forms an integral part of China's CPEC initiative.
As many of the core risks associated with Belt and Road investments are inherently political, disputes between Chinese entities and their Belt and Road counterparts are best removed from local court systems. Arbitration – as a neutral dispute resolution forum – offers obvious attractions for both sides.
The roles of HKIAC and Hong Kong in the Belt and Road initiative
Hong Kong offers an ideal environment for the conduct of Belt and Road arbitrations. It enjoys a unique position – simultaneously part of China and also a special administrative region under the 'one country, two systems' doctrine, with complete autonomy in all areas aside from matters of 'defence and foreign affairs'. It upholds the rule of law through its common law legal system overseen by an independent judiciary comprising local and international judges. It has enjoyed – by a significant margin – the highest ranking in terms of judicial independence of all Asian jurisdictions by the World Economic Forum's Global Competitiveness Report over the past 10 years (during many of which, it ranked fourth in the world behind only Norway, Finland and New Zealand). In addition, Hong Kong's specialist arbitration judges are renowned for their adamant support of arbitration.
These factors, along with Hong Kong's modern arbitration legislation, bilingual functioning and wide pool of world-class professionals, explain why it is an attractive choice both for Chinese parties looking to resolve their disputes close to home and for non-Chinese parties with concerns about the neutrality, independence and particularities of a mainland seat.
A further attraction of Hong Kong for parties in international arbitrations is that awards made there are enforceable in more than 150 jurisdictions under the New York Convention on the Recognition and Enforcement of Foreign Arbitral Awards, and in mainland China under the 1999 Arrangement Concerning Mutual Enforcement of Arbitral Awards Between the Mainland and the Hong Kong Special Administrative Region (SAR). Mr Rimsky Yuen, Secretary for Justice of the Hong Kong SAR describes this extensive network of enforcement as 'one of the important reasons why many parties choose to conduct arbitration in Hong Kong'. Hong Kong has also been singled out as the 'go-to' centre for the resolution of Belt and Road disputes by the Vice President of the Supreme People's Court, Justice He Rong, who says of Hong Kong: 'In view of contributing to the One Belt One Road initiative, Hong Kong's geographic location, world-class services and excellent talent in professional services give the city a competitive edge. The Chinese Supreme Court is committed to supporting Hong Kong as the international dispute resolution centre for the One Belt One Road initiative and as the driving force of China's reform and opening-up policies'.
HKIAC, Hong Kong's flagship dispute resolution centre, has unrivalled experience among non-mainland institutions in handling disputes involving Chinese parties and, importantly, an excellent record of enforcement of its awards in Belt and Road jurisdictions. HKIAC offers modern and comprehensive arbitration rules, which include sophisticated mechanisms for the resolution of multiparty and multi-contract arbitrations, the joinder of parties, the appointment of an emergency arbitrator and the instigation of expedited proceedings. It also has a long history of administering arbitrations under the UNCITRAL Arbitration Rules, likely to be of particular importance in investor-state arbitrations. HKIAC staff are multilingual (many being bilingual English and Chinese speakers) with expertise in both international commercial and investment arbitration.
HKIAC undertakes efforts to make the arbitral process more affordable to all. For example, HKIAC offers parties a choice between paying the arbitral tribunal on an hourly or an ad valorem basis. HKIAC has also launched a cost-saving initiative specifically for HKIAC-administered cases involving a developing state. Under the initiative, HKIAC offers its hearing premises (located in downtown Hong Kong overlooking Victoria Harbour, 30 minutes from Hong Kong International airport) free of charge in proceedings involving HKIAC administration (whether seated in or outside of Hong Kong) in which at least one party is state listed on the Organisation for Economic Co-operation and Development Development Assistance Committee List of Official Development Assistance (as are 70 per cent of Belt and Road jurisdictions).
Case study: the port of Delta
Most Belt and Road disputes are likely to involve complex questions of fact, law and procedure. The following case study demonstrates how these features can coalesce in arbitration proceedings administered by HKIAC under the HKIAC 2013 Administered Arbitration Rules (the 2013 Rules) and the HKIAC 2015 Procedures for the Administration of Arbitrations under the UNCITRAL Rules (the 2015 Procedures).
The following outlines a hypothetical and typical Belt and Road infrastructure project in the form of a case study, therefore names, businesses, places, events and incidents are the products of our imagination. Any resemblance to legal persons, living or dead, or actual events is purely coincidental.
Tender for the construction of the port of Delta
In the spring of 2017, the local government of the host state tenders the right to build and operate the port of Delta, which is situated in the host state and lies along the Belt and Road. The tender is awarded to a Chinese SOE named PortCorp acting in partnership with the Belt Road Fund (BRF), an investment fund based in Shanghai. The local government, PortCorp and the BRF enter into an investment agreement under which PortCorp and the BRF are to construct the port of Delta and operate the port for 10 years after its completion, in exchange for, inter alia, the BRF and PortCorp's employment and training of 80 per cent local workers. The investment agreement contains a dispute resolution clause providing that disputes that cannot be settled amicably shall be referred to and finally resolved by arbitration administered by HKIAC in accordance with the 2013 Rules.
The host state and China have also recently renegotiated their bilateral investment treaty (BIT) to include comprehensive protections for investors of one contracting state investing in the other contracting state. Under the China-Host State BIT, investments made in a contracting state by investors of the other contracting state and all activities in connection with such investments must be afforded fair and equitable treatment; any dispute between a contracting state and investors of the other contracting state shall be submitted to an ad hoc arbitration tribunal in accordance with the UNCITRAL Arbitration Rules. The BIT defines 'investor' as, inter alia, any entity whether private or governmental.
In order to build and run the port of Delta, PortCorp and the BRF have set up CoCo, a special purpose vehicle incorporated under the laws of the host state to enter into contracts with local contractors. CoCo retains a local real estate adviser (AdvisorCo) to assist it in buying land for the project under a service agreement. AdvisorCo advises CoCo to purchase two plots of land from LandCo – a larger plot (plot 1) as the main site of the port and a smaller adjacent plot (plot 2) to assist with the construction activities.
CoCo decides to buy plot 1 and lease plot 2, and consequently enters into a purchase agreement and a lease agreement with LandCo. The two contracts are executed as part of the same transaction (the Land Transaction) and bear the same date. In the contract for the sale of plot 1, LandCo makes an express representation to CoCo that plot 1 is free from environmental contaminants. Mirroring the dispute resolution clause of the investment agreement, CoCo's contracts with AdvisorCo and LandCo provide that disputes that cannot be settled amicably shall be referred to arbitration administered by HKIAC in accordance with the 2013 Rules.
Disputes arising out of the project instruments
CoCo enters into dozens of contracts with local contractors, covering several aspects of the construction project. A year into the construction works, CoCo is informed by one of its local contractors that plot 1 (the main site of the port) contains environmental contaminants. The local government withdraws CoCo's construction licence, citing its policy of prohibiting construction on contaminated land, and invokes the terms of the investment agreement to demand that CoCo vacate the land within six months.
CoCo wishes to bring claims against LandCo under the contract for plot 1, for breach of the express representation that the land was free from contaminants, and under the contract for plot 2, for breach of the implied representation that the land was free from contaminants. Article 29 of the 2013 Rules allows parties to bring claims arising out of multiple contracts in a single arbitration provided that (i) all parties are bound by each arbitration agreement, (ii) a common question of law or fact arises under each arbitration agreement, (iii) the rights to relief are claimed in respect of, or arise out of, the same transaction or series of transactions, and (iv) the arbitration agreements are compatible. The contracts for plot 1 and 2 fulfil each of the above criteria, allowing CoCo to bring both claims in a single arbitration.
Prior to the constitution of the arbitral tribunal and shortly after submitting its notice of arbitration, CoCo discovers that LandCo intends to destroy documents relating to the Land Transaction. As a basis for its intention to do so, LandCo cites its internal policy of purging documents that are older than five years (which corresponds to the period of time elapsed since the negotiation of the Land Transaction). CoCo fears that LandCo's actions will lead to material evidence being destroyed and is considering whether to seek court-ordered injunctive relief; however, CoCo is concerned that possible delays in the local court system may irreparably prejudice its arbitration claim. To avoid these risks, CoCo can seek emergency relief in the ongoing arbitration proceedings despite the fact that no tribunal has yet been constituted. It can do so under Schedule 4 of the 2013 Rules, which sets out the procedure for the appointment of an emergency arbitrator. If CoCo's application is successful, an emergency arbitrator will be appointed in less than two days, and will issue an emergency decision within 15 days, which may be significantly quicker than any interim judgment rendered by a court of competent jurisdiction.
Having commenced its arbitration against LandCo, CoCo discovers that AdvisorCo was on notice of the existence of environmental contaminants. CoCo therefore commences a second arbitration, this time under the service agreement, claiming that AdvisorCo fraudulently misrepresented to it the state of the land. CoCo subsequently decides that it wishes to consolidate the first and second arbitrations. CoCo asks AdvisorCo whether it agrees to consolidate the arbitrations – AdvisorCo declines. Under article 28 of the 2013 Rules, CoCo may still apply to consolidate the two arbitrations if:
a common question of law or fact arises under each arbitration agreement;
the rights to relief are claimed in respect of, or arise out of, the same transaction or series of transactions; and
the arbitration agreements are compatible.
CoCo might raise the following points that may convince a tribunal that the disputes should be heard together:
the disputes concern the causes and extent of contamination of LandCo's land, and LandCo's and SurveyCo's knowledge of the contamination;
the disputes are part and parcel of the same Land Transaction; and
the disputes contain identical clauses referring disputes to arbitration under the auspices of HKIAC.
During the arbitration proceedings, CoCo also discovers to its surprise that the local government has not suspended the construction activities of domestic companies upon finding that a building site is contaminated. CoCo informs PortCorp and the BRF of its discovery, and PortCorp and the BRF respond by refusing to vacate the contaminated land. The local government brings an arbitration claim against PortCorp under the investment agreement seeking an order that it vacate the contaminated land. PortCorp responds by bringing a counterclaim against the local government, alleging that the local government breached its good faith obligations under the investment agreement. As an entity with a vested interest in the outcome of the arbitration, the BRF wishes to be joined to the arbitration as respondent and counter-claimant. Under article 27 of the 2013 Rules, HKIAC or the arbitral tribunal (once constituted) have the power to join an additional party if that party is 'prima facie bound by the arbitration agreement giving rise to the arbitration'. Given that the BRF is one of three parties to the investment agreement, its application for joinder would likely succeed.
Separately, PortCorp and the BRF commence an investment treaty arbitration under the China-Host State BIT. PortCorp and the BRF argue, inter alia, that the host state acted in a discriminatory manner and breached its express obligation under the BIT to afford Chinese investors fair and equitable treatment. Recognising the efficiencies and predictability of an administered arbitration, all parties agree that HKIAC shall administer the investment arbitration under its 2013 Rules or 2015 Procedures, and make use of HKIAC's free hearing space offer.
Conclusion
China's ambitious Belt and Road initiative has the potential to reshape the global socio-economic landscape. Despite China's concerted efforts to streamline its Belt and Road investment policy, the political, social and economic climate in Belt and Road jurisdictions will have an important bearing on the success of Belt and Road investments. Where disputes arise, the selection of a reputable arbitral seat and arbitral institution can go far in the expeditious and satisfactory resolution of the dispute. Hong Kong and HKIAC are both highly attractive options, and are expected to become the parties' first stop when considering dispute resolution options.
Notes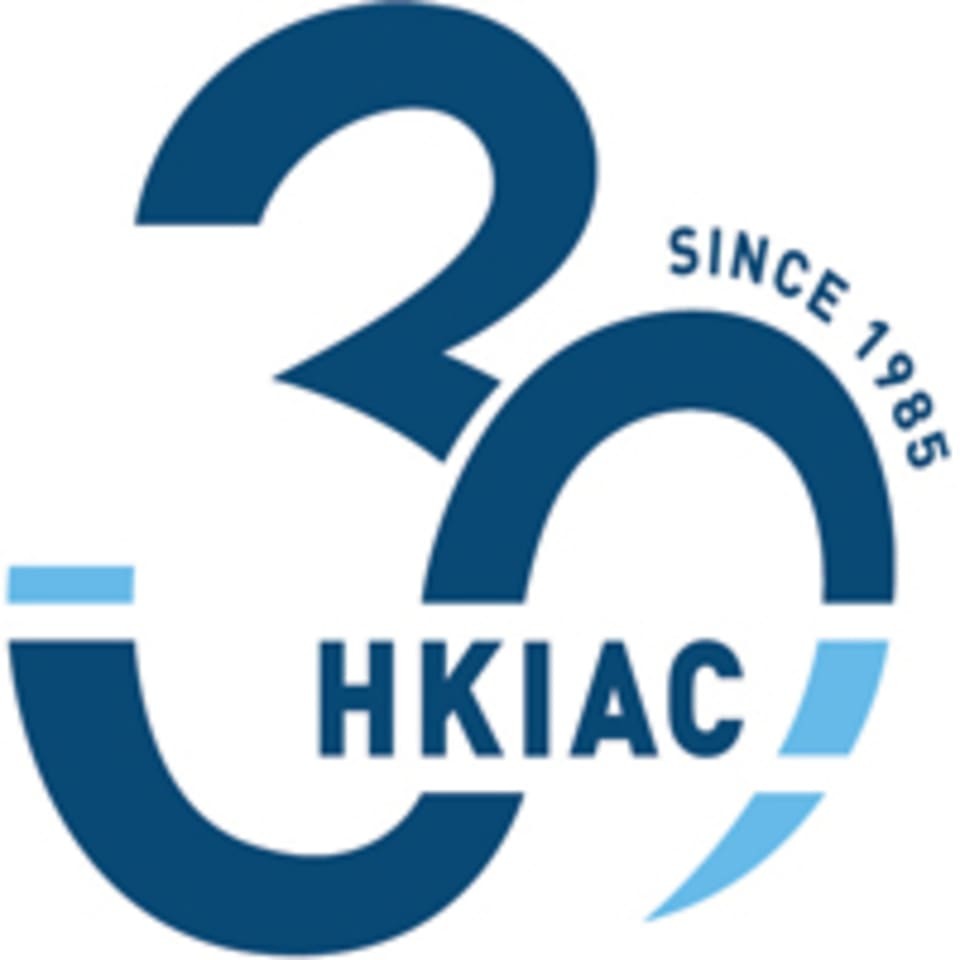 38th Floor Two Exchange Square
8 Connaught Place
Hong Kong
Tel: +852 2525 2381
Fax: +852 2524 2171
adr@hkiac.org
Sarah Grimmer
sg@hkiac.org
Christina Charemi
ccharemi@hkiac.org
Founded in 1985, the Hong Kong International Arbitration Centre (HKIAC) is one of Asia's oldest and most prestigious international arbitration institutions, offering efficient and cost-effective arbi-tration administration services, in addition to mediation, adjudication and domain name dispute resolution. According to Global Arbitration Review, 'No regional institution has been running so successfully for so long.' With its multinational and multilingual Secretariat consisting of lawyers from around the world and a panel of arbitrators comprised of leading arbitration experts with wide-ranging expertise and experience from over 40 jurisdictions, HKIAC is Asia's premier arbitration institution. The pre-eminence of HKIAC as a venue for resolving international and domestic dis-putes is bolstered by its spacious state-of-the-art hearing facilities in central Hong Kong and is reflected in its diverse caseload, of which more than 75 per cent of disputes were international and featured parties from more than 30 jurisdictions including China, the United States, the British Virgin Islands, the United Kingdom, Korea, the Philippines, the Netherlands, Australia and Singapore.