Ukraine's richest man brings treaty claim against Russia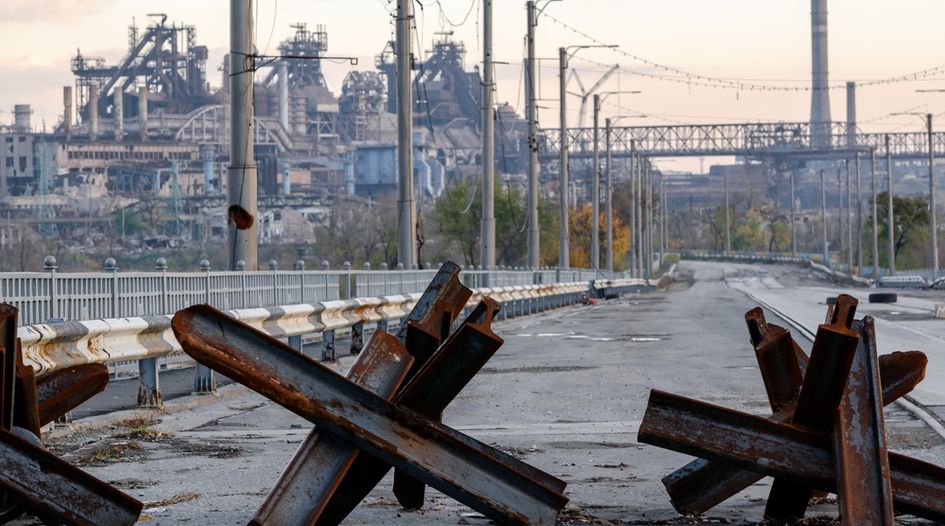 Ukrainian billionaire Rinat Akhmetov has launched an investment treaty claim against Russia over the seizure of assets in Russian-occupied areas of eastern Ukraine.
In a statement today, Akhmetov's SCM Group announced that the businessman has filed a claim under the Ukraine-Russia bilateral investment treaty.
Akhmetov is represented by Covington & Burling. 
SCM says Akhmetov is seeking compensation for "interference with his business" and expropriation of his assets by the Donetsk and Luhansk republics, which it says have been "acting under Russian direction or control since 2014."
Russia-backed separatists seized partial control of Donetsk and Luhansk in 2014 and declared them as independent republics. Russia formally annexed the republics in 2022 following its full-scale invasion of Ukraine.
While Russia has faced numerous treaty claims over its seizure of Ukrainian assets in Crimea following its 2014 annexation of the peninsula, this is the first known case concerning the treatment of assets in eastern Ukraine. SCM says the focus of the new claim is on Russia's "unlawful actions" from 2014 to 2017 "and onwards".
The disputed assets, held through SCM, include the Azovstal steel plant in Mariupol and the Donbass Arena, a US$400 million stadium that was previously home to the country's most successful football club, Shakhtar Donetsk.
In May last year, Akhmetov told Ukrainian media that he would pursue a claim against Russia over the damage caused by the siege at Mariupol, which involved the bombardment of Azovstal and several other steel plants he owns.
Once responsible for 40% of Ukraine's steel output, the Azovstal plant – a sprawling industrial complex with its own nuclear bunkers and tunnels – was used by Ukraine to resist Russian forces during a months-long siege on Mariupol. Ukrainian soldiers eventually surrendered in May, after Azovstal had been almost completely destroyed.
Akhmetov said last year he would "definitely sue Russia and demand proper compensation for all losses and lost business" – demanding between US$17 billion and US$20 billion in damages.
In SCM's statement today, Akhmetov says that although the large-scale invasion of Ukraine began in 2022, for him, "as for many other Ukrainians, the war began in 2014."
He says he is therefore filing a claim for full compensation from Russia for "all the losses we have suffered since 2014 in the illegally occupied territories of Donetsk and Luhansk".
He has promised to invest any compensation awarded to help rebuild the Ukrainian economy.
Akhmetov is already pursuing a claim against Russia before the European Court of Human Rights over the destruction of his Ukrainian businesses – last year requesting urgent interim measures to stop the alleged blockade and looting of shipments of grain and steel. 
SCM subsidiary DTEK is among the Ukrainian investors that have already brought treaty claims against Russia over the expropriation of assets in Crimea. Those claims are based on the premise that Russia's de facto control of Crimea means it assumed obligations to protect Ukrainian investments there.
Covington & Burling is also acting both for Akhmetov in the ECHR claim and DTEK in its pending treaty case. 
The ECHR already ruled in different proceedings in January that areas of eastern Ukraine in separatist hands were under the jurisdiction of Russia from May 2014 until at last January 2022. That interim verdict came in proceedings brought by the Netherlands and Ukraine over alleged human rights violations in Donetsk and Luhansk, as well as the shooting down of Malaysia Airlines Flight 17 over eastern Ukraine in 2014. 
The topic of investment treaty claims arising from the war in Ukraine will be discussed at our forthcoming GAR Live BITs event in London on 17 May. To find out more about the event, click here.