Reinvesting in international law: five key takeaways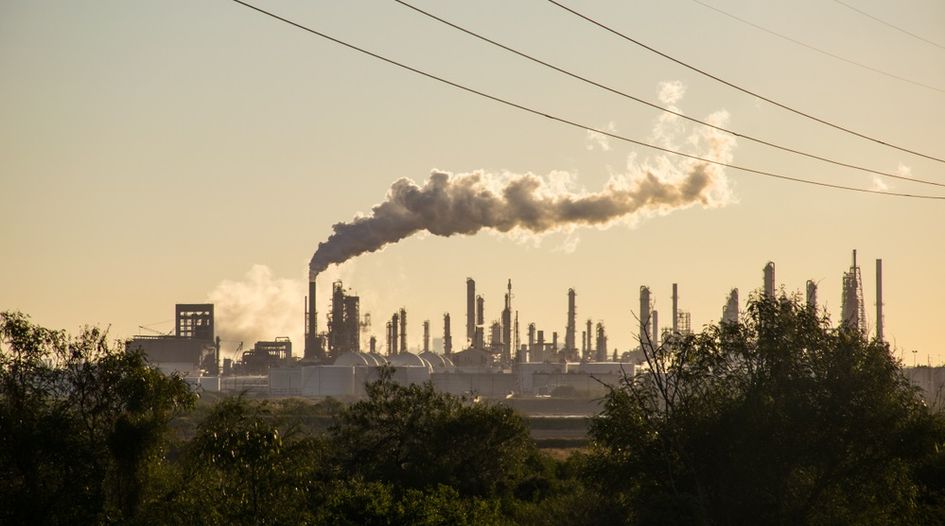 The American Branch of the International Law Association's latest international law weekend featured panels on the future of international energy governance, climate change, geopolitics and economic competition, international commercial courts and service of process. Lawyers involved share five key takeaways for arbitration practitioners. 
Each year, the American Branch of the International Law Association hosts International Law Weekend — featuring panel discussions with many of the world's leading international lawyers, academics, and diplomats. The topics covered range from pressing human rights issues to questions of privacy law, environmental law, and space law.
In recent years, the arbitration community has actively participated in International Law Weekend, and the conference has also increasingly featured panels on arbitration and investment law. This year, the theme was "Reinvesting in international law," and the conference included several panels geared towards arbitration practitioners.
Below are five key takeaways and considerations related to dispute resolution trends, current issues in investment law, and the future of arbitration. 
This piece was written by Rhianna Hoover of Debevoise & Plimpton along with the co-chairs of the American Branch of the International Law Association's arbitration and investment law committees, Floriane Lavaud of Debevoise & Plimpton, Daniel Reich of Gaillard Banifatemi Shelbaya, David Attanasio of Dechert and Diora Ziyaeva of Dentons, with assistance from Julia Grabowska of Dentons. All are based in New York or Washington, DC.
The rise in energy-related disputes may lead to changes in the content of investment treaties
A panel on investment law and the future of international energy governance saw discussion of the growing focus on climate change and the push to transition to a net-zero global economy, which have created a unique set of challenges for investors and states, with implications for energy-related disputes and investment treaties.
Many states have implemented legal regimes to incentivise investment in renewable energies as a way to facilitate the energy transition and to meet their commitments under various international agreements, including the Paris Agreement. Subsequent changes to these regimes, including for economic reasons, have led to a significant rise in arbitration – for example, in September 2021, renewable energy investors brought the 50th investment treaty claim against Spain.
These arbitrations, and other similar cases that are increasingly being brought under the Energy Charter Treaty, have highlighted the tension between a states' treaty obligations to protect investments and the need to change regulatory or investment regimes to address climate change or meet goals under the Paris Agreement. 
There is still ambiguity about what constitutes legitimate investor expectations in the context of renewable energy investments, and uncertainty about where the line should be drawn when changes to states' environmental regulations impact investments.
States will likely push for changes in investment treaties that will allow them to implement measures to address climate change, even where such measures could potentially affect investments. One example is the Netherlands' Model Bilateral Investment Treaty, the final version of which was published in 2019 and specifically references states' right to regulate the environment.
Climate change concerns may also impact the interpretation of existing investment treaties
A panel on modern challenges in the settlement of environmental disputes suggested growing concerns over climate change impacts may similarly affect the way in which existing investment treaties are interpreted.
As a general rule, existing investment treaties don't provide much guidance on how to resolve the tension between states' treaty obligations and the need to enact or change environmental regulations. States may use a number of techniques to address this. First, states may rely on interpretive guidance, such as drafters' notes in international treaties, to give content to substantive rules. Second, investment treaties may include language such as "for the avoidance of doubt" or "for greater certainty" that allow a state to clarify its views on the interpretation of a particular provision. Third, certain provisions in an investment treaty may indicate the drafters' preference for certain policies.
In light of the increased focus on climate change, we might expect states to use these interpretive mechanisms to guide arbitrators in the interpretation of investment treaties. We might also expect arbitrators to consider the public interest rationale behind measures implemented to address climate change, even if those measures have a negative impact on investments.
Recent issues related to geopolitics and economic competition have implications for foreign investments
A panel on the geopolitics of economic competition highlighted that, over the last few years, governments have taken an increasingly active role in shaping the economy in response to growing concerns over, among other things, data security, artificial intelligence, supply chain resilience, and innovation leadership. This includes a global trend towards the imposition of new investment-screening mechanisms and increased oversight of cross-border investments, which could have implications for investment treaties and disputes.
For example, the European Union Framework Regulation 2019/452 establishing a framework for the screening of foreign direct investment came into force in late 2020. The EU-wide regulation created a mechanism for information-sharing between the European Commission and member states of the EU, and also raised baseline requirements through which member states' own screening mechanisms should operate.
Questions are likely to arise in the future about the interaction between the framework regulation—specifically, members states' obligations to screen foreign direct investments—and the bilateral investment treaties to which member states are party.
The United States has also increased oversight of certain investments. In July 2021, the Committee on Foreign Investment in the United States (CFIUS), which reviews transactions between US businesses and foreign persons, signaled in its annual report that it will increase scrutiny of transactions where the companies involved have not issued a voluntary notice to the CFIUS.
Recent reviews by the CFIUS also signal that it will not hesitate to block certain transactions for national security reasons, which could have wider implications for future investors.
International commercial courts may be a viable alternative to arbitration
A panel of travelling judges who sit on international courts noted that, generally speaking, international commercial courts with traveling judges, such as the court of the Dubai International Financial Centre, have been established as a way to raise the profile of a particular city or region as an international business hub.
These courts often conduct proceedings in English and are broadly open to foreign-qualified counsel. They provide an avenue for international businesses to litigate disputes locally, without resorting to domestic courts—which may conduct proceedings in a language unfamiliar to the parties, apply domestic laws, and require the involvement of local counsel.
International commercial courts are well-suited to using travelling judges because of the international character of many commercial disputes and the shared legal heritage between various civil and common law jurisdictions. Travelling judges and counsel have enriched the jurisprudence of courts such as that of the DIFC, as they bring legal knowledge from a broad range of jurisdictions.
International commercial courts have also contributed to the development of investment law in particular jurisdictions. The DIFC court, for example, has considered questions related to the public policy exception to enforcement of arbitral awards, and whether a civil law or common law approach would apply to such questions.
As they continue to develop, international commercial courts may be a viable alternative to arbitration as a means of dispute resolution.
Consider service of process issues when drafting arbitration agreements
A panel focused on rethinking the service of documents in cross-border transactions covered the recent California state court case Rockefeller Technology Investments (Asia) VII v Changzhou SinoType Technology Co, Ltd, which raised questions about the application of the Convention on the Service Abroad of Judicial and Extra-judicial Documents in Civil or Commercial Matters (Hague Service Convention) to arbitration proceedings.
The plaintiff in that case had entered into an arbitration agreement with the defendant, a company based in China, by which the parties agreed to provide notice and service of process to each other through FedEx or a similar courier. The plaintiff later started an arbitration, and, when the defendant neither responded nor appeared, was awarded a default judgment.
The defendant later approached a California state court to set aside the award for insufficiency of service of process, based on the plaintiff's failure to comply with the Hague Service Convention. The motion was denied.
The California Supreme Court ultimately agreed with the lower court's decision to deny the motion to set aside the award, holding that the Hague Service Convention "applies only when the law of the forum state requires formal service of process to be sent abroad" and that the convention did not apply here because "the parties' agreement constituted a waiver of formal service of process under California law in favour of an alternative form of notification."
Careful drafting of arbitration agreements offers a way to ensure clarity and avoid possible further litigation in similar cases. For example, because the Hague Service Convention only applies when there is occasion to serve process abroad, parties can avoid possible issues related to its application and waiver by including in the arbitration agreement consent to receive service of process locally through an agent for service of process.
The 2021 International Law Weekend took place virtually from 28 to 30 October 2021.