Milbank adds partner from King & Spalding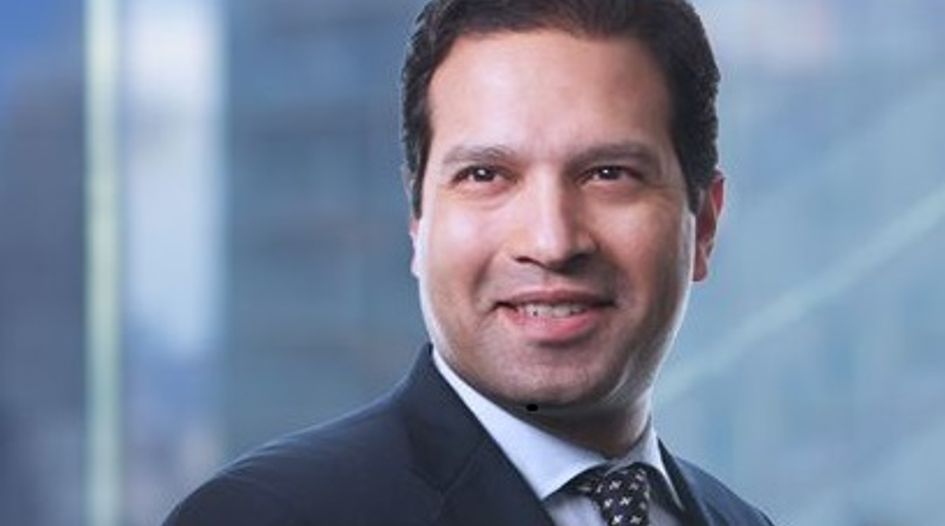 Viren Mascarenhas has left King & Spalding, where he helped to secure a high-profile Energy Charter Treaty award against Italy, to join Milbank as a partner in its international arbitration group in New York.
He joined the firm this week after eight years at King & Spalding, where he split his time between London and New York.
At his old firm, he recently helped UK oil and gas company Rockhopper win a €190 million ECT award against Italy over its refusal to grant a production concession for an oilfield off the country's coast.
He also helped companies owned by India's Mittal family obtain a nearly US$500 million settlement with Nigeria earlier this year in a long-running dispute over steel and iron ore concessions.
Mascarenhas has acted for energy and mining companies in claims against Argentina, Azerbaijan, Bosnia-Herzegovina, Bolivia, Ecuador, India, Mexico, Peru, the Philippines, Russia, Timor-Leste, Uruguay and Venezuela.
Mascarenhas joined Skadden as an associate in 2006, after which he served as a legal officer at the Special Court for Sierra Leone, a war crimes tribunal established by Sierra Leone in conjunction with the UN. In 2008 he joined Freshfields as a senior associate, before moving to King & Spalding six years later.
At Freshfields he worked with Alex Yanos, now co-chair of Alston & Bird's international arbitration group, on an ICSID case against Ecuador relating to the introduction of a 99% tax on windfall profits. Yanos says he has "wonderful memories" of their work together and describes Mascarenhas as "a brilliant mind and one of the nicest people I know". He says Milbank is a "terrific platform for his considerable talents".
Mascarenhas is a fellow of the Chartered Institute of Arbitrators and has sat as arbitrator in cases at the ICDR and the CPR Institute.
He is also a lecturer at Columbia Law School, where he teaches an arbitration seminar.
Mascarenhas says he is "thrilled" to be joining Milbank, where he says "the strength and breadth of the firm's practices in international regions such as Latin America and Asia, as well as its strengths in project finance and restructuring" will provide opportunities for his to further his practice.
Daniel Perry, head of Milbank's litigation and arbitration group, says Mascarenhas' "knowledge of the field" and "impressive background advising on complex cross-border arbitrations" will strengthen the firm's arbitration offerings.
Skadden Arps head of international litigation and arbitration for the Americas Julie Bédard comments that she is "thrilled" to see her former colleague "at the helm of the arbitration group at Milbank", an appointment she describes as "a recognition of his legal acumen and superb skills in commercial and investment arbitration".
King & Spalding partner Harry Burnett tells GAR that Mascarenhas is a "superb lawyer and great mentor to young lawyers". He adds, "he will surely continue to thrive in his new role and we will look for ways to collaborate in the future".
Last year Michael Nolan left Milbank after almost 20 years to become an independent arbitrator at Arbitration Chambers in New York and Washington, DC.