Mexican land seizure prompts threat of NAFTA claim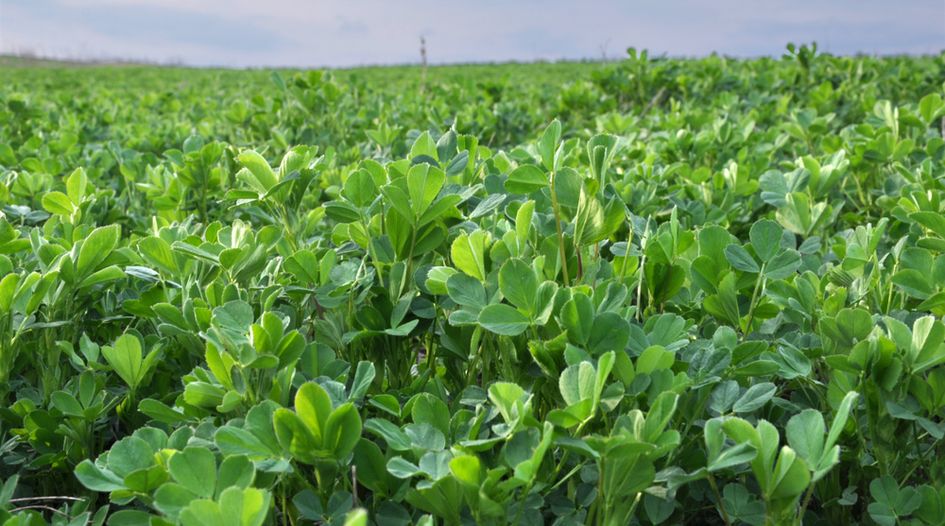 A Michigan-based investor has threatened Mexico with a US$3 billion NAFTA legacy claim after authorities expropriated its agricultural land in purported reliance on a presidential resolution issued more than 80 years ago.
Access Business Group served a notice of intent on 11 October through its law firm Bryan Cave Leighton Paisner in Miami, triggering a 90-day cooling-off period.
Access, a manufacturer of consumer products, accuses Mexico of illegally expropriating two plots of land totalling 280 hectares in the state of Jalisco. Its Mexican subsidiary Nutrilite had developed the land for agricultural produce used in Access's products.
The investor says it acquired the land, known as El Petacal, three decades ago. However, Mexican authorities notified Nutrilite in July that it would seize two plots of land and convey it to the beneficiaries of a 1939 presidential resolution.
The resolution by former president Lázaro Cárdenas stated that the towns of San Isidro and San Gabriel in Jalisco were allocated 536 hectares of land, and would be granted 280 hectares at a later date. According to Access, Mexican courts have already declared the resolution discharged.
Access says the property employs around 450 workers and has supported local schools, childcare and healthcare facilities. It says the investment led to the development of infrastructure including a six-kilometre road, a bridge, a water-treatment plant and a community centre.
One of the disputed plots is used for farming vegetables, while the other is mainly used to grow alfalfa, grapefruits and other produce, some of which are used as ingredients for Access' products globally.
NAFTA expired at the end of June 2020 but its successor treaty, the United States-Mexico-Canada Agreement (USMCA), permits investors to bring NAFTA legacy claims for a further three years, meaning any claim must be brought before 30 June 2023.
NAFTA prohibits expropriation except where it is for a public purpose, on a non-discriminatory basis, in accordance with due process of law and there is payment of compensation. Access alleges that the expropriation of El Petacal "quite remarkably" violates all four of these elements.
Access also says Mexico has violated NAFTA's provisions on fair and equitable treatment and national treatment.
It says Nutrilite's organic farming operations are unique and so its losses would include the complete loss of a product line, supply chain disruption, the cost of idle equipment and employees and the cost of the loss of the property.
Access says it therefore intends to seek around US$3 billion in damages. It is unclear if Mexico has yet instructed counsel for the dispute. Curtis Mallet-Prevost Colt & Mosle won a tender in July to advise the state in three pending investment arbitrations and 13 disputes. Canadian firm Tereposky & DeRose and Pillsbury Winthrop Shaw Pittman in the US are representing Mexico in around seven pending ICSID cases.
The notice is signed by Bryan Cave Leighton Paisner partners Pedro Martinez-Fraga and Ryan Reetz, and associates David Harford and Dilmurod Satvaldiev.
Mexico is currently challenging a US$47 million ICSID additional facility award that held the state liable for a denial of justice under NAFTA.
Documents
Notice of intent to submit claim to arbitration