Haigh goes solo after five decades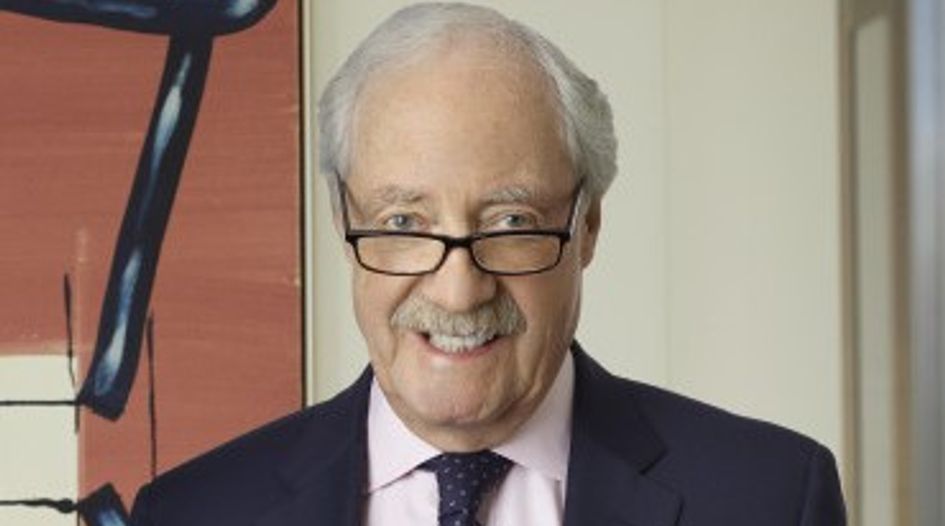 Leading Canadian arbitrator David Haigh KC is leaving the partnership at Calgary firm Burnet Duckworth & Palmer, his home for more than 50 years, to practise independently.
Haigh says he will leave the firm on 31 December to avoid conflicts of interest that have impeded his ability to take on potential appointments.
He tells GAR: "Sitting as an international arbitrator has been the best part of my long career. I am always honoured to be asked to serve and feel very privileged to continue to have this opportunity." 
Haigh was admitted to the bar in Alberta in 1965 and took silk in 1984. His practice initially focused on commercial litigation in the Canadian courts and he appeared several times in the Supreme Court of Canada.
He gradually transitioned to working on commercial and investor-state arbitration, initially as counsel but more prominently as arbitrator, particularly in disputes with an energy focus.
Haigh was part of an Energy Charter Treaty tribunal that ordered Kazakhstan to pay a then-record US$500 million to Moldova's Stati brothers in 2013. He also sat with now-retired Canadian arbitrator Marc Lalonde on his last case, awarding US$111 million to Mauritian telecoms investors in a dispute with India.
More recently, he has been sitting on panels hearing claims by renewable energy investors against Spain, and a Spanish electricity company's claim against Argentina (where he joined in a decision swiftly rejecting the claimant's challenge to the tribunal chair).
Former co-head of arbitration at Skadden, Karyl Nairn KC, says Haigh "is rightly regarded as smart, diligent and fair-minded". She welcomes that "he will now have better availability to take appointments."
John Townsend, partner at Hughes Hubbard & Reed, says Haigh is one of the most respected and sought-after arbitrators in the world. "I have no doubt that there will be a long line at his door when he opens shop as an independent neutral."
Haigh also served as the national chairman of ICC Canada for six years and as a director of the American Arbitration Association for 12 years. He is a fellow of the Chartered Institute of Arbitrators and a founding member of the Western Canada Commercial Arbitration Society and is a Fellow of the American College of Trial Lawyers.
He is also on the arbitrator lists of the LCIA, the British Columbia International Commercial Arbitration Centre, the Kuala Lumpur Regional Centre for Arbitration and the AAA-ICDR.
John Brussa, chair at Burnet Duckworth & Palmer, says Haigh has been a "fixture" at the firm and "a pillar" of the litigation practice. "Although he will be missed, we wish him well in the next stage of his illustrious legal career."