Gibson Dunn hires Asia head and human rights judge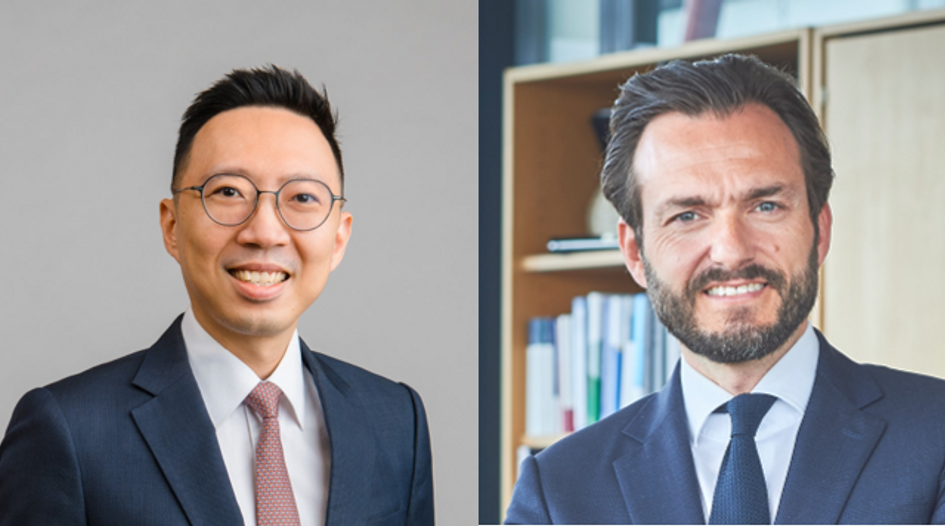 Gibson Dunn & Crutcher has recruited partner Paul Tan in Singapore to lead its international arbitration practice in Asia – while the London office welcomes of counsel Robert Spano, who has just stepped down as president of the European Court of Human Rights.
Tan joined the firm yesterday, while Spano will join at the beginning of next year.
Partner-in-charge of Gibson Dunn's Singapore office Elaine Chao describes Tan as "a highly-regarded international arbitration lawyer" with "deep experience advising on investor-state disputes and complex issues of public and private international law".
Tan was previously partner and head of litigation for Southeast Asia at Cavenagh Law, the Singapore boutique that has a formal law alliance with Clifford Chance. He has worked on various high-value commercial and investor-state arbitrations.
He secured the first reported permanent antisuit injunction granted by the Singapore Court of Appeal, in favour of rubber trader R1 International; and helped Lesotho set aside an UNCITRAL award in favour of South African diamond investors, the first time an investor-state award on the merits was set aside in Singapore.
He also acted for the Philippines in a challenge to a US$67 million UNCITRAL award.
Tan joined Cavenagh Law as partner in 2020 from Rajah & Tann. Before that, he was a law clerk under two former Chief Justices of Singapore and an adjunct at the National University of Singapore's faculty of law. He gained an LLB at NUS and a BCL (Distinction) at the University of Oxford.
He is the elected treasurer of the Law Society of Singapore and has acted as sole arbitrator for the International Chamber of Commerce. He has also worked with the Singapore International Arbitration Centre, the Swiss Arbitration Association and the Rising Arbitrators Initiative.
Tan says Gibson Dunn's arbitration practice "has a unique reputation for handling mega cases, which is complemented by its elite litigation and global enforcement practices, key areas of my practice, which I am keen to expand alongside my world-class colleagues".
Meanwhile, Judge Spano is set to join Gibson Dunn in London, where the firm says he will advise on disputes in the fields of public international law and investor-state arbitration, digital rights, business and human rights, ESG (environment, social and governance), and government affairs and public policy.
An Icelandic national, Spano has been an ECHR judge since 2013 and president of the court since May 2020. His term ended on 31 October this year.
He began his career as deputy judge in Reykjanes, Iceland in 1997, and served several stints as the Icelandic Parliamentary Ombudsman. He also was Iceland's ad hoc judge at the EFTA Court – the judicial body that interprets the European Economic Area Agreement in respect of Iceland, Liechtenstein and Norway.   
He has also served as dean of law at the University of Iceland.
Philip Rocher, head of Gibson Dunn's London dispute resolution group, says that Judge Spano has "overseen transformational change" at the ECHR and "has presided over a period of multiple generational human rights challenges for Europe". He says that Gibson Dunn is "looking forward to having him apply that drive and energy to our clients' most significant global disputes and regulatory challenges."
In July, Gibson Dunn promoted Ceyda Knoebel and Jonathan Griffin to of counsel in London and Ankita Ritwik to the same position in Washington, DC.