Gaillard remembered in video tribute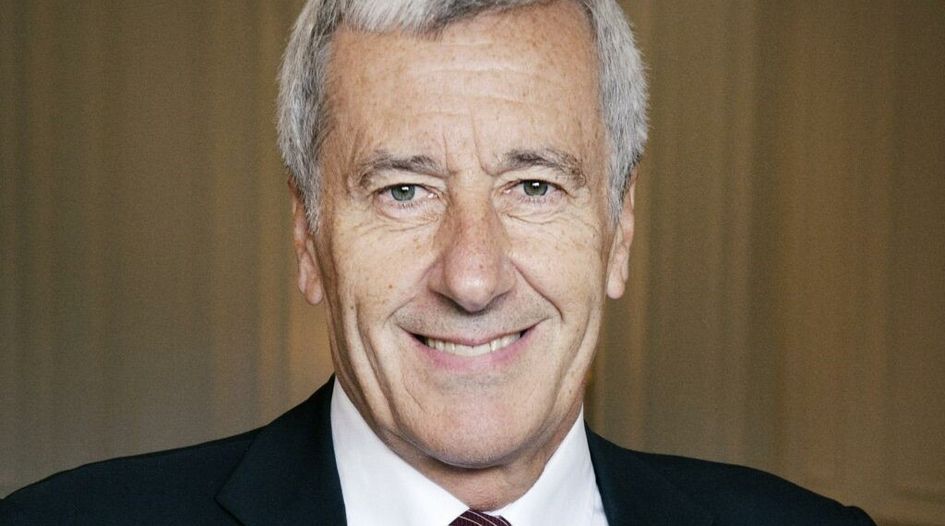 Well-known figures in international arbitration shared their memories of Emmanuel Gaillard in a video tribute shown at the GAR Awards, with his close colleague Yas Banifatemi accepting a lifetime achievement award on his behalf. The video is now available to view.
The 15-minute video features recollections from various friends and former colleagues including Toby Landau QC – who was a member of the last arbitral tribunal before which Gaillard appeared on the day he died, exactly a year ago today.
"He was midway in a cross-examination, in full flight, and then in an instant the Zoom feed was cut, an extraordinary life was cut, and we were all left with a devastating void," Landau said.
Landau also said Gaillard's contribution to the field was "so singular and ground-breaking that there is no doubt that his legacy will live on."
Yves Fortier QC also appears on the video, calling Gaillard "a true renaissance man" whose dedication to his profession "made you a better person".
There are also contributions from Gabrielle Kaufmann-Kohler, Philippe Pinsolle, Anna Joubin-Bret, Michael Polkinghorne, Benjamin Siino and John Savage QC.
Banifatemi – who worked closely with Gaillard for many years at Shearman before they set up Gaillard Banifatemi Shelbaya Disputes in early 2021 – accepted the lifetime achievement award for him. She sad, "Emmanuel's light continues to shine, trace our path, and guide us every day."
She said Gaillard would have been "particularly proud tonight to see how his little start-up", GBS Disputes, had not only "held the line despite the cruel circumstances but thrived over the last year."
She said he would also have been proud that the firm won this year's GAR award for international arbitration practice that impressed.
On his winning the lifetime achievement award, Banifatemi said that "Emmanuel would likely have joked about it, in his usual mischievous way, saying that the best was yet to come."
The GAR video tribute can be viewed below, as well as an uncut version of the tribute by Banifatemi, which includes the story of her being interviewed by Gaillard to join his international arbitration team.