Croatia declares win in real estate dispute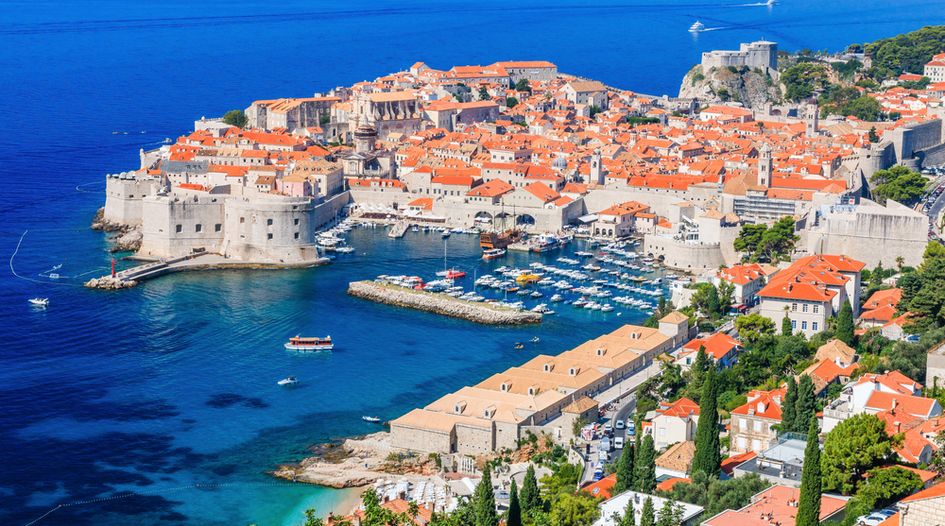 UPDATED: Croatia says it has defeated a €230 million claim brought by a Canadian real estate investor who sought to invoke a treaty on issues of state succession – as the state gears up for a new arbitration with Hungarian oil and gas group MOL.
An UNCITRAL tribunal dismissed Haakon Korsgaard's claim in an award on 7 November and ordered him to pay €126,000 towards the state's costs, according to the Croatian State Attorney's Office.
GAR has learned the tribunal was chaired by Gabrielle Kaufmann-Kohler and included US arbitrator Daniel Price of Rock Creek Global Advisors as Korsgaard's appointee and Pakistan's former attorney general Makhdoom Ali Khan, appointed by Croatia.
The case was heard at the Permanent Court of Arbitration in The Hague. 
Korsgaard was represented by Wolf Theiss in Zagreb and Dan Sarooshi KC of Essex Court Chambers, while Croatia relied on public international law boutique Fietta in London, and government lawyers.
A Norwegian-born Canadian, Korsgaard filed his claim in 2018 under the Canada-Croatia bilateral investment treaty. He accused the state of preventing him from acquiring rights of ownership over several real estate properties in Croatian territory, chiefly on the Adriatic coast.
According to media reports, Korsgaard's companies bought the real estate around 2007 from Serbian companies who considered themselves its owners.
According to Croatia, however, the land was socially owned and became property of the Croatian state or Croatian commercial entities under laws adopted in the wake of the country's independence from Yugoslavia in 1991.
Korsgaard was thus prevented from being entered into the land registry as the owner of the properties, which he argued amounted to an expropriation under the BIT.
It appears that Korsgaard sought to rely on the 2001 Agreement on Succession Issues concluded by former Yugoslav states, and in particular its annex G relating to "private property and acquired rights".
Croatia says the tribunal accepted its argument that annex G could not be applied directly to establish Korsgaard's ownership rights, and that the state would need to reach a bilateral agreement with Serbia to resolve property relations.
According to a 2020 disclosure by the State Attorney's Office, Croatia also argued that the BIT's arbitration clause does not cover succession issues.
Croatia seeks counsel to defend new claim by MOL
The State Attorney's Office also announced last week that it is seeking counsel to defend Croatia in a new contractual arbitration launched by Hungary's MOL Group.
It says it has been served with a notice of arbitration under UNCITRAL rules regarding a dispute over compensation for exploitation of hydrocarbons.
MOL and Croatia have already fought two arbitrations relating to the country's largest oil company, INA Industrija Nafte, in which they both hold stakes. Croatia has accused MOL of acquiring management rights over INA through a bribe paid to a former prime minister.  
Last month, the Swiss Federal Supreme Court rejected Croatia's attempt to reopen an UNCITRAL award in MOL's favour, which had rejected the bribery allegations.
In July, an ICSID tribunal ordered Croatia to pay US$184 million to MOL after rejecting the bribery allegations, though most of MOL's billion-dollar claim was dismissed.
Croatia was represented in the earlier ICSID and UNCITRAL arbitrations by Squire Patton Boggs. MOL used Dechert in both cases, with Queritius and Wolf Theiss also joining the team for the ICSID case.
The deadlines for lawyers and law firms to submit expressions of interest in representing the state in the new case expired yesterday.
This article has been updated since it was first published to include names of counsel appearing for Croatia in the Korsgaard claim, as well as the tribunal.
Haakon Korsgaard v. Croatia (PCA Case No. 2019-02)
UNCITRAL Tribunal
Gabrielle Kaufmann-Kohler (Switzerland) (president)
Daniel Price (US) (appointed by Korsgaard)
Makhdoom Ali Khan (Pakistan) (appointed by Croatia)
Counsel for Haakon Korsgaard
Partner Dalibor Valinčić in Zagreb
Dan Sarooshi KC of Essex Court Chambers in London
Counsel for Croatia
State Attorney's Office of the Republic of Croatia
Danica Damjanović, Boris Koketi and Kosjenka Krapac
Partners Stephen Fietta KC, Jiries Saadeh and Ashique Rahman, counsel Oonagh Sands, and associates Miglena Angelova, Lea Christopher and Tommaso Buzzelli in London