Reviews
Regional analysis from arbitrators around the globe, focussing on key developments in specific industry areas and jurisdictions.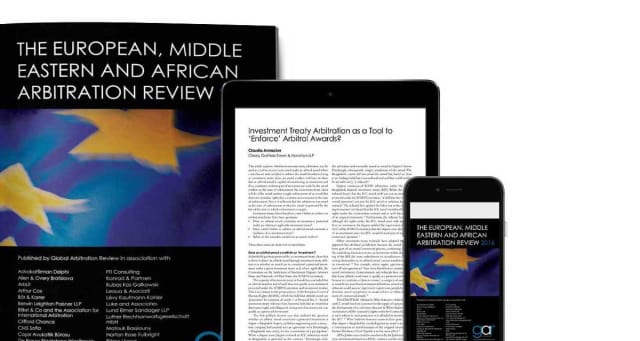 Highlights
Andrey Panov
Norton Rose Fulbright
Sébastien Besson, William McAuliffe and Antonio Rigozzi
Lévy Kaufmann-Kohler
Know-how
A tool for arbitrators and counsel to better manage their daily workflow. Know how provides unique insight and analysis on different areas of arbitration, via q&a across multiple jurisdictions.
Highlights
René Cadieux and Tina Cicchetti
Fasken Martineau
Martin Magál and Michal Porubsky
Allen & Overy Bratislava, s.r.o.